Great match! It is super cool, trendy and fancy to wear a mini dress with a long blazer, I dont know any trick about it like it make syou look taller or smaller or thinner or fatter I just feel and see that it looks STUNNING.
You can look casual or super formal it only depends the color of the blazer and the dress, the accesories and the shoes you are wearing!
For example:
Here you can see Kim Kardashian wearing a long black lazer with white pants and shirt! It looks like casual but fancy !
Now look this picture below, she looks super casual ! and very pretty !!! The perfect combination to wear blazers and look casual are Shorts ! specially denim ones, not the same as skirts, you know skirts are spectacular! but with the blazer it will make you look more elegant.
Here an example of a very dressy and formal Long blazer with short skirt or dress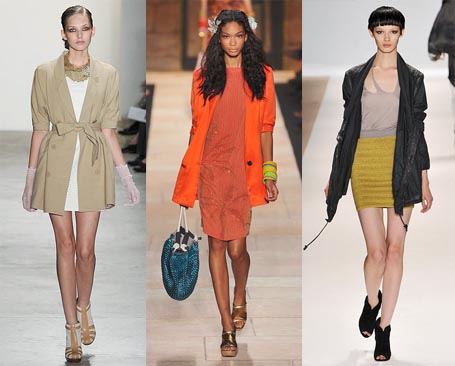 Well as you can see in the pictures accesorizing is everything!
Keep fashion and remember to look out your fab/fav pieces to have extreme confidence because, eveyrbody loves that!
Hope this was useful and you enjoyed your time reading, I will post much more entries about Blazers and Dresses together!
Love&Glam
RafaellaOnline !